⬅ Find nearby activities
Griffith Park Scenic Hike of Los Angeles
See what LA has to offer - literally by hiking to the top of a mountian
Los Angeles, CA
3 hours
1-8 guests
Looking for hotel deals? Show Prices
Ask William a question
Have questions or want to customize this tour? William would love to hear from you. You can usually expect a response within 24 hours.
Description
If you're going to come to Los Angeles then you need to take in its surroundings. Hike to the top of a mountain in Griffith Park where you will be rewarded with 360 degree views of the downtown skyline, the Hollywood sign, the surrounding cities and all the way to the Ocean. You can even see Catalina Island on a clear day. We'll also see Griffith Observatory with more amazing views, architecture a gift shop and a cafe. Along the way you will also get to take in the beautiful plants and wildlife of Southern California - who knows maybe you'll even see a coyote!
Price Includes
Beautiful views
An unforgettable hike
Rules
Please be ready for physical activity. The tours can be adjusted for individuals dependent on their physical requirements. Please arrive hydrated and ready to see some amazing scenery. The sunsets are the best. This is my favorite place on earth! Come with a great attitude and a smile.
Meeting Place
2800 East Observatory Avenue , Los Angeles, CA 90027
Reviews
Rate this tour!
Personal recommendation from Raquel P.

William is one of the most outgoing people I know. Whenever I have a friend or family member visiting, he is who I call to find something fun and unique to do. I've been hiking with him several times, sometimes it's hard climbing hikes, sometimes it's a beautiful sighseeing walk. He knows about all the little secrets in Griffith Park from old bridges to historical marks. And my dog loves him.
No blog posts by William yet.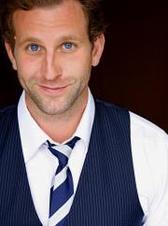 William M.
Message William
View Profile
Location: Los Angeles
Occupation: Actor
School: University of Pittsburgh
Favorite Places: I've traveled too much to pick one!
Languages: English
About me: I'm an actor who loves to hike! I can promise you a great time at Griffith Park...where the city meets nature. I love the outdoors and photography so bring your camera for plenty of photo opportunities including the Hollywood sign! Plus I'm a foodie so I know ALL the best places to eat and drinnk in the city. Thanks! -Bill
Comments