⬅ Find nearby activities
Kait's Inside Dish: A Vegan Taste of Boston
A food tour catered towards vegan/vegetarians, try unique Boston specific foods and rest assured you won't have to eat a salad unless you want to
Boston, MA
3 hours
1-10 guests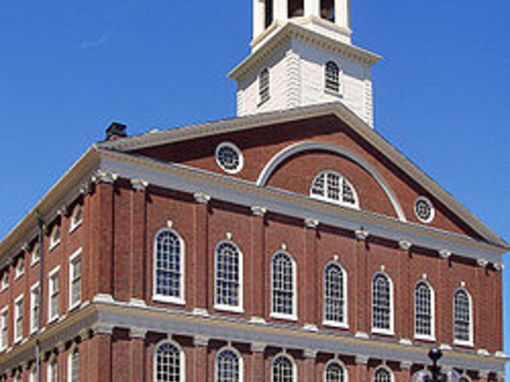 Looking for hotel deals? Show Prices
Ask Kait a question
Have questions or want to customize this tour? Kait would love to hear from you. You can usually expect a response within 24 hours.
Description
As a vegan, eating out can be tough especially if you don't know the area. Therefore, as a fellow vegan, food addict, and Boston restaurant expert I feel that I will be able to offer you an authentic, vegan taste of Boston. I'll take you on a walking tour of Boston as you discover this great city by eating your way through it.
The first stop on the tour will be in Boston Historic Commons where there happens to be a food truck devoted exclusively to vegetarian and vegan food. Take in the beautiful outdoor scenery while sampling some creatively-made daily concoctions that this food truck serves up!
Next we will wander over to Boston's historic North End to visit some authentic Italian shops, which offer a large selection of vegan friendly fare (Surprised? so was I!)
Next we'll stop at the famous Faneuil Hall for some of the best vegan snacks in the city (and my personal faves). And if you're wondering about dessert, don't worry because I'll take you to the best spot to try some vegan cupcakes.
Not a vegan or vegetarian? You are still allowed on this tour! Interested in learning more about these types of foods, or perhaps thinking about switching up your diet? Cool, this tour is perfect for you too!
If you have suggestions, food preferences, or area preferences please notify the tour guide prior to your tour.
Price Includes
A guided walking tour through Boston with a Vegan expert
Sampling of vegan fare from clover food truck
A visit to an authetnic vegan friendly pasta shop
Sampling of a pretzel
Vegan cupcake samples
Tips and tricks to being a good vegan or vegetarian
A taste of Boston Gift Bag
Rules
Please notify the guide of any food allergies before the tour. You don't have to be vegan/vegetarian to take the tour, just come with an open mind and be willing to try new things. Wear comfortable shoes and be ready to walk 2-3 miles. Bring your appetite and be ready to have fun!
Meeting Place
175 Tremont st, Boston, MA 02111
No blog posts by Kait yet.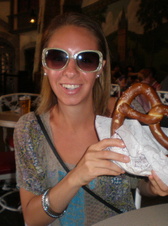 Kait C.
Message Kait
View Profile
Location: Boston
Occupation: food blogger
School: Suffolk University
Favorite Places: The Kitchen
Languages: English
About me: Hi I'm Kait a current college student living in Boston, a food addict, a wannabe chef,a Boston lover, and an adventurous traveler! Since being in Boston I have made it my mission to discover and try as many vegan friendly restaurants as possible (it's research) I hope you're as excited as I am to enjoy a vegan taste of Boston.
Comments